Best CBD Oil for Pain: Finding The Best Oils on The Market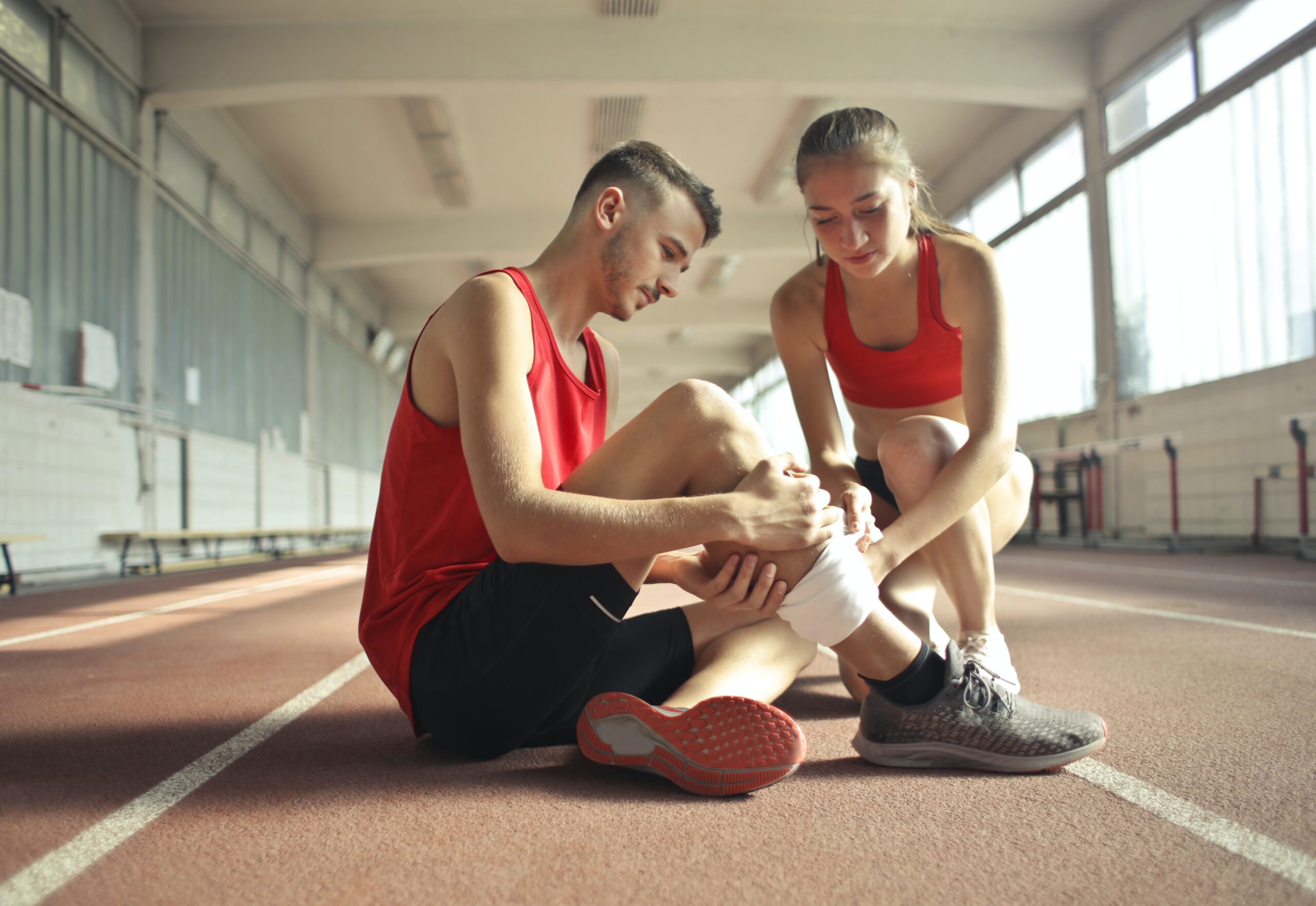 Pain can occur in many different ways by different causes. But one thing is similar in all kind of pains: The pain should be alleviated as soon as possible. Many people use synthetic drugs to stop pain when it appears, even though most painkillers got undesired side effects. For this reason, people tend to use natural agents to reduce pain and only take synthetic medications as a last option.
Because of its health benefitting effects, CBD got popular over the last years. But the use of hemp against pain has a long history in natural medicine. This guide will give you an overview on how CBD works against pain and what kinds of pain can be treated. Furthermore, you will find our recommendations for the best CBD oils against pain.
1. Endoca CBD Oil – Highest quality
Endoca was one of the first CBD companies. They grow their hemp in northern Europe and got an own laboratory where their extracts are produced. Endoca uses a state-of-the-art CO2 extraction method and their laboratory meets pharmaceutical regulations. In their extraction process, CO2 from the normal air is compressed and used as solvent. As a result, the Endoca extraction process is 100% sustainable.
The product range of Endoca includes a decarboxylated line (only CBD) and the 'RAW' line with CBD and CBDa. With the combination of CBD and CBDa, Endoca's 'RAW' line gives the health benefits of the hemp plant as nature intended it.
CBD oils from Endoca are available in strengths of 3% and 15%. These oils already give great opportunities for treating pain: The lower version is perfect for people trying out CBD or people with minor, but recurring pain. With the stronger 15% oil it is possible to treat stronger chronic pain.
Furhermore, Endoca offers a 20% CBD paste in the normal and RAW version and a 30% paste only as RAW variant. The price of the Endoca pastes may appear high at first, but they are some of the highest quality and most effective products on the market. With these strong, under pharmaceutical conditions produced, extracts it is possible to treat reoccurring heavy pain conditions.
2. myCBD CBD Oil – Best full spectrum
CBD oils from myCBD are ethanol extracted and unfiltered. The oils contain the whole spectrum of plant compounds, including plant waxes and chlorophyll. This ensures an optimal entourage effect. myCBD offers analyses of their products confirming that they are free of pesticides, heavy metals, microorganisms or other harmful residuals.
myCBD offers their Full Spectrum CBD oil in two concentrations: 2% and 10% CBD. The product range may appear small but it shows, how dedicated myCBD is to deliver the highest quality products. Their oils come in 10ml bottles with droppers. Because of the plant waxes and chlorophyll, the oil has dark colour and a strong taste.
The lower version with 2% CBD contains 200mg of CBD. This strength is well suited for people getting started with CBD. It is well suited for reoccurring weak to moderate pain. For more severe symptoms the 10% CBD oil is the right option. With its high CBD content of 1000mg and the entourage effect of the whole phyto complex, the myCBD oil 10% develops a strong effect which can alleviate more severe pain conditions and chronic pain.
On top of that myCBD offers a dose calculator on their website. This rare but useful tool is a great help for people who are inexperienced with CBD.
3. Cibdol CBD Oil - Best value
Cibdol is a Switzerland based company. They only use certified EU grown hemp and perform CO2 extraction to produce their well-known golden oils. Cibdol proudly presents their Food Safety Management and Halal certifications. Furthermore, Cibdol is in a partnership with Brightlabs to ensure highest product quality and safety.
The product range from Cibdol is without doubt one of the widest on the market. Cibdol has alone 16 different variations of CBD oils in stock, making it possible for everyone to find the individually best suited product. The available strengths range from 2,5% up to 40%. The different product lines include various carrier oils, full- and broad-spectrum variants and even a liposomal oil.
Through the wide number of different products and strengths available, different pain conditions and intensities can be treated with Cibdol products. The intense 40% full-spectrum CBD oil is one of the strongest available oils on the market, giving many application areas.
4. Nordic Oil CBD Oil - The strongest
Nordic Oils aim is to produce highest quality CBD oils. For their extracts they only use hemp of highest quality. To meet their high requirements, Nordic Oil have recourse to a net of hemp farmers all over Europe. Their CBD oils have a golden colour and a rich taste and smell. For ensuring highest product quality, their products get tested by TÜV SÜD, one of the most respected testing and certification bodies for product safety.
Because of the health benefitting abilities and the perfect ratio of Omega 1 and Omega 3 fatty acids, Nordic Oil mostly utilize high quality hemp seed oil. Nordic Oil CBD oils are available in strengths of 5%, 15% and 20%. The 15% variety is available with a blend of curcumin and piperine in a black cumin oil as carrier liquid. For more severe conditions, Nordic Oil offers CBD pastes with CBD contents of 30%, 40% or 50%.
The range of products gives ability to treat different pain intensities. Especially for more severe cases it is worth to take Nordic Oil into consideration, because of their strong extracts.
Pain causes
Pain can mostly be distinguished in two forms: chronic and acute pain. Acute pain is mostly dealt by an injury (like a broken arm) and is locally limited. The time and intensity of the pain vary from the damage. After the injury is healed, the pain is gone.
Chronic pain can have many causes and sometimes they can be hard to find. Generally chronic pain is characterized by a duration of over 3 months. Chronic pain can appear without an origin being identified. In other cases, the pain can have psychosomatic causes. Because of the multiple reasons, chronic pain is often difficult to treat.
How can CBD alleviate pain?
CBD and other cannabinoids work through the endocannabinoid system (ECS) on the human body. The ECS is integrated in the communication system of our cells. It supports the body in physiologic functions like appetite, motoric, anxiety, euphoria, pain perception and many more. This system consists of cannabinoid receptors and endocannabinoids. So far, two cannabinoid receptors (CB) have been found: CB1 and CB2. CB1 receptors are mostly located in the central nerves system. CB2 receptors can be found in the peripheral tissues of the immune system and on cells throughout the gastrointestinal system. It is assumed that there are more cannabinoid receptors to be discovered.
Being part of the central nerves system, CBD directly affects pain perception. CBD works like an analgesic, but strictly it is none, because it acts differently. Normal painkillers alleviate pain by lowering the intensity of pain. Partly CBD and other cannabinoids do this too by affecting the transmission of pain signals. On the other hand, they increase the pain tolerance. CBD does not completely kill the pain, but makes the pain more bearable.
Furthermore, CBD has strong anti-inflammatory abilities.
Types of pain CBD can be used on
Because there are many different application areas, we want to give you a practical overview, which types of pain can be treated with CBD:
Chronic pain

Fibromyalgia

Menstrual pain

Endometriosis

Psoriasis

Migraine

Arthritis

Backpain

Pain from multiple sclerosis

Pain from tumors and cancer therapy

Phantom limb pain
Why is CBD a good option?
CBD is especially a good option to treat pain, because it is free from severe undesired side effects. Most analgesics come with heavy side effects and can be especially harmful on the long term, like when it is needed to treat chronic pain. On the other hand, CBD offers a whole palette of health benefiting "side effects". With its anti-oxidant, anti-inflammatory and neuroprotective effects, CBD is a health allrounder that can higher life quality over the long term.